Preview: World Bodypainting Festival 2008

Since 1998, Europe's most colourful event has taken place in Seeboden, Austria.
The "World Bodypainting Festival" is the largest Art event in the Bodypainting theme and spreads the art form to thousands of interested visitors each year.
Now, the Festival is expanding with a vibrant and dedicated team in South Korea to host a second event.
The World Bodypainting Festival, with the Asian Awards will be held in the World Cup Stadium, in Daegu from August 25 – 31, 2008 for the first time. Much of what people know from the main event in Austria will be carried on in Daegu.
The Festival-Academy organizes workshops from August 25-28 at Daegu Health College, that are sponsored or presented by our partners. Only the best in their professions teach the classes. And because you never finish learning, the workshops offer possibilities not only for beginners, also for advanced artists to further their knowledge. Group arrangements for schools can be organized on request.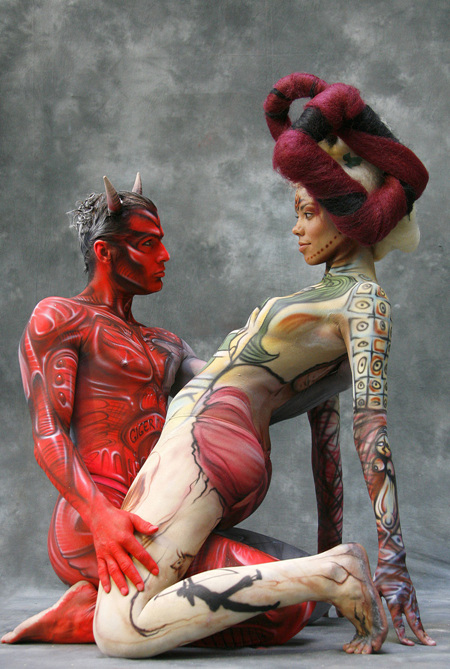 The Festival-Academy offers classes in the areas of bodypainting, airbrush bodypainting, facepainting, special effects, beauty make-up, uv effects as well as photography and more.
The evenings are full of socializing as well as a major highlight on Wednesday, August 27th, with the 'BodyCircus', a costumed fantasy ball in the new Novotel Hotel in downtown. Guests will be arriving in costumes ranging from bodypainting, body decoration and masks, to extreme make-up and fantasy fashion. International DJ's, shows, costume prizes and entertainment will guarantee a magic night. The 'BodyCircus' promises to be an evening of magic, of pushing boundaries and of letting imagination run free.
Daegu Tour
,
Tourism Info
art
,
as couple
,
bodypainting festival daegu festival
,
Culture
,
Daegu
,
Daegu activities
,
daegu art
,
Daegu events
,
daegu fashion
,
daegu park
,
duryu park
,
fashion
,
local festival
,
self
,
with family
,
with friends